Colonel Sandra K. Karsten
The Missouri State Highway Patrol is under the command of Colonel Sandra K. Karsten, who was appointed Superintendent effective March 9, 2017. The Superintendent is supported by the Assistant Superintendent and Bureau Commanders.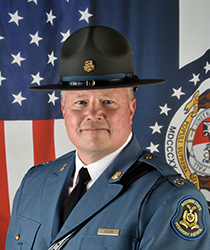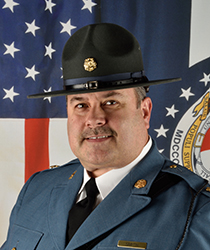 Major Gregory K. Smith
Major Smith commands the Patrol's Field Operations Bureau, which has authority over the Patrol's nine Troops, the Aircraft Division and the Water Patrol Division. Supervision of all field activities, except operations of the Division of Drug and Crime Control, along with the coordination of activities between troops, divisions and governmental affairs is the responsibility of the Field Operations Bureau. The Bureau also coordinates the activities of the Major Crash Investigation Teams located throughout the state.