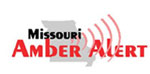 New Activation Process
To activate the AMBER Alert Plan in Missouri, law enforcement agencies must ensure the following criteria are met:
1. Law enforcement must confirm a child has been abducted.
2.The child must be age 17 years or younger.
3.Law enforcement must believe the child is in danger of serious bodily harm or death.
4.There is enough descriptive information about the child, abductor, and/or suspect's vehicle to believe an immediate broadcast alert will help.
***** To request an AMBER Alert make sure you have made an NCIC Missing Persons Entry using the (CA) flag and then call the Missouri State Highway Patrol Troop F at 573-751-1000 *****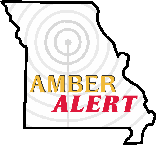 Missouri AMBER Alert Activation Form is available here for local law enforcement agencies.