Buoy Application Deadlines and Hearing Dates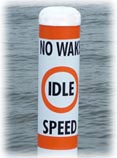 Buoy hearings are held at the Osage Beach City Hall in Osage Beach, Missouri. Hearings are held on four selected Mondays during the calendar year, unless otherwise noted. Hearings scheduled below start at 6:30 PM. If you plan to attend, please contact the buoy administrator.
Please contact: Missouri State Highway Patrol, Water Patrol Division at (573) 751-5071.
Buoy Administrator
Buoys@mshp.dps.mo.gov
Location:
Osage Beach City Hall
1000 City Parkway
Osage Beach, MO 65065
| Buoy Application Deadlines | Buoy Hearing Dates |
| --- | --- |
| September 30, 2022 | November 14, 2022 |
| November 25, 2022 | January 9, 2023 |
| January 27, 2023 | March 13, 2023 |
| March 31, 2023 | May 15, 2023 |
| September 29, 2023 | November 13, 2023 |