Features
CVE Inspection Bay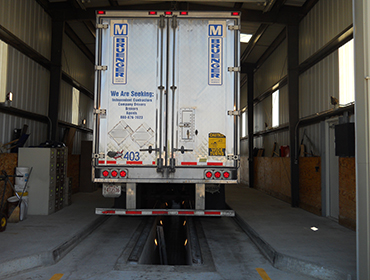 Foristell Weigh Station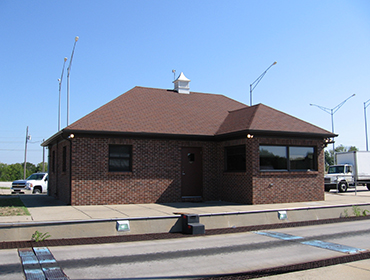 MSHP Chevrolet Silverado Portable Scale Unit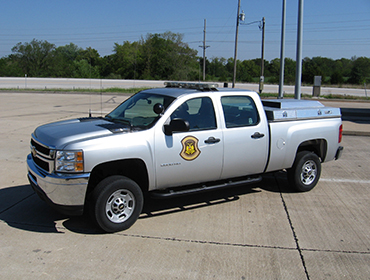 Commercial Vehicle Enforcement Trooper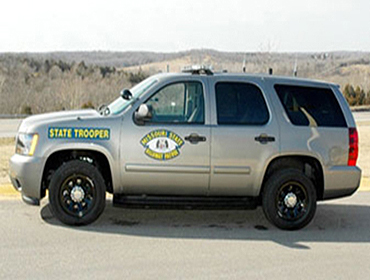 The Commercial Vehicle Enforcement Division is responsible for enforcing the laws, rules and regulations for the State of Missouri dealing with commercial vehicles. In doing so, we support the mission of the Missouri State Highway Patrol to promote and ensure highway safety and homeland security.
Currently there are 129 Commercial Vehicle Officers/Inspectors located throughout the state. These officers/inspectors are assigned to 21 fixed scale sites and 20 portable scales. The fixed scale facilities are located on the Interstate and U.S. highways. The portable scales units are assigned throughout the state and are responsible for working by-pass routes and within the commercial zones of the larger metropolitan areas in Missouri. Each Commercial Vehicle Officer/Inspector is certified to conduct various levels of safety inspections, as well as hazardous material inspections. Additionally, the Patrol has 34 Commercial Vehicle Enforcement Troopers who are certified to perform various levels of the North American Standard Inspections that enhance the Patrol's commercial vehicle enforcement profile. The Division currently has 15 officers trained to perform Level VI inspections on vehicles transporting spent nuclear fuel shipments and 33 officers trained to perform motor coach inspections.
The Commercial Vehicle Enforcement Division is responsible for entry and upload of all safety inspection to SAFETYNET. This allows the Federal Motor Carrier Safety Administration to give motor carriers a safety rating.
The Commercial Vehicle Enforcement Division welcomes you to this web site and we hope you find it informative. If you plan to travel through Missouri, welcome to the state and please have a safe trip.
Staff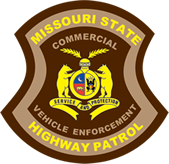 Division Director
Captain David Hall
Assistant Division Director
Lieutenant Kevin Kelley
Contact Info
Phone: (573) 526-6128
Fax: (573) 526-4637
Email: cvemail@mshp.dps.mo.gov